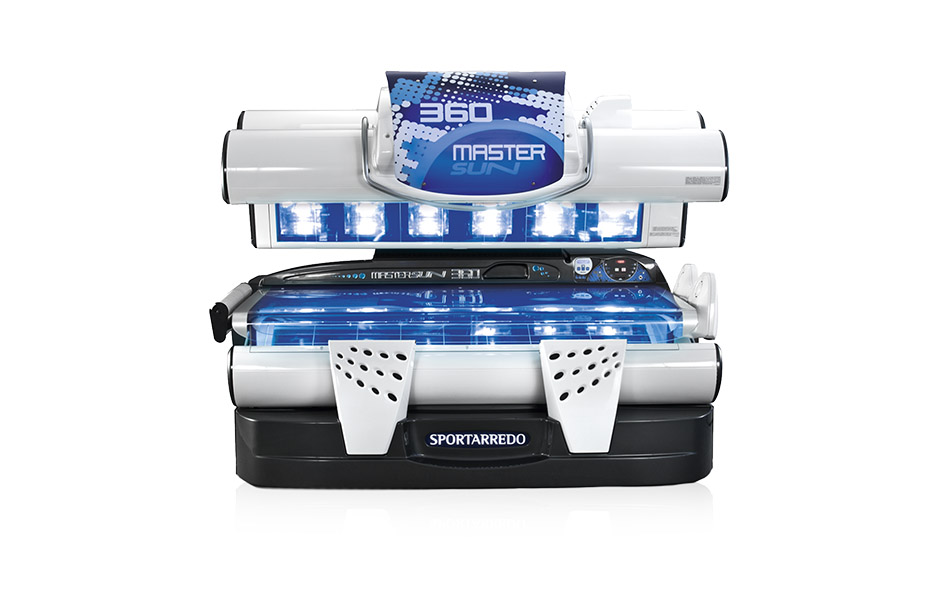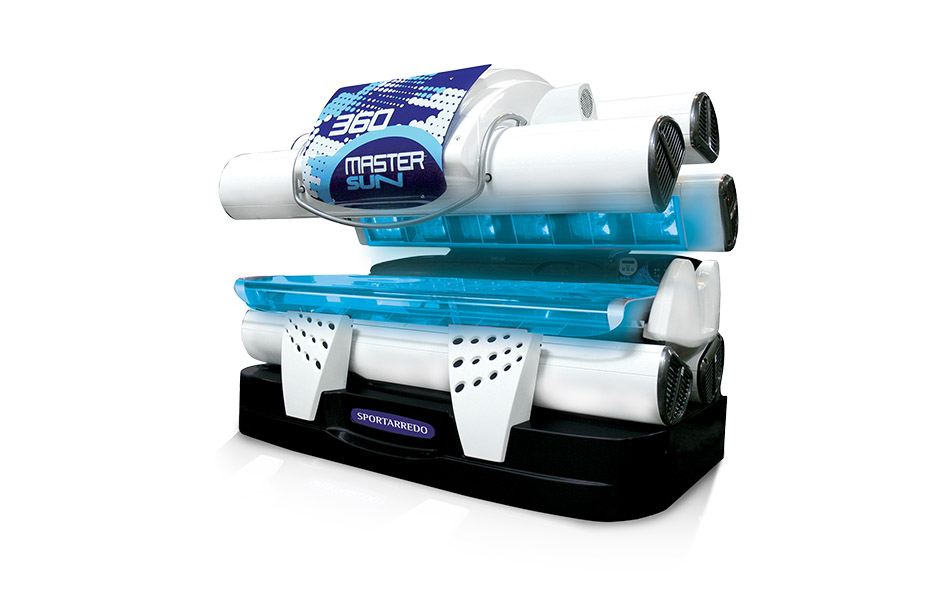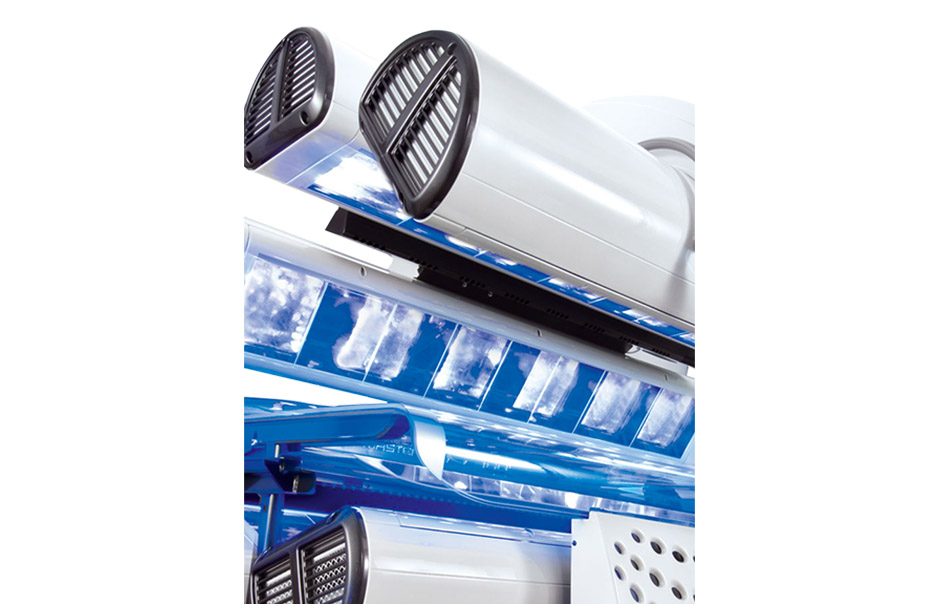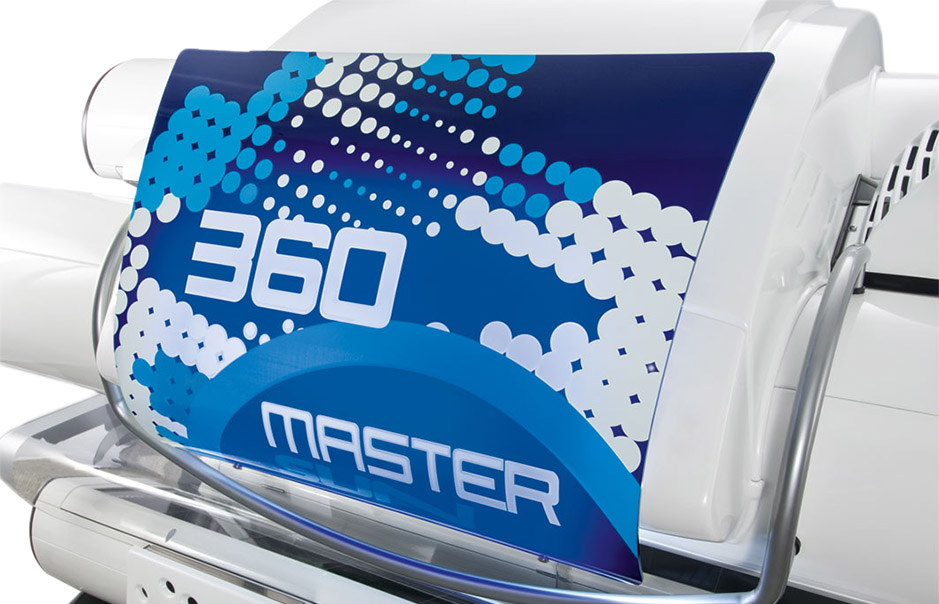 MasterSun 360
All the power of 23 high pressure 600W Kalfasun lamps and seven 1500W lamps. The 5 columns are distributed so as to tan the entire body in a matter of minutes. 360° tanning: turning over is no longer required. The ergonomic acrylic, powerful ventilation all over the body, high quality audio system with radio/MP3 reader boost the customer's satisfaction. Thanks to the advanced electronic control board, an in-depth control of the entire unit can be run.
Radio with MP3
Illumination in canopy, base, interior
Classy white with blue and silver accents
360° High Pressure tanning
User friendly control panel
3 speed body ventilation
AC input connection for increased lounge cooling
Energy, Power & Tanning
360˚High Pressure Tanning - Relax while you get all around 360˚ coverage from all high-pressure lamps to give a long-lasting tan thanks to the balanced mix and optimization of UV rays.
Air Flow, Cooling & Sensory
Anti Claustrophobic - A spacious open air canopy tanning area for those customers who enjoy tanning without constraints.
Adjustable Ventilation - A strong ventilation system with adjustable body fan ensures the customer receives maximum pleasure from every session. Style and comfort.
Ergonomic Acrylic - Ergonomically designed to provide the highest level of comfort and relaxation during the tanning session.
Manual Lift - Easy spring lift canopy.
Audio System
Integrated Audio System - Allows clients to enjoy their session to the fullest while listening to the quality sound from the integrated audio system with radio and mp3.
Equipment Control Centers
Electronic Control - T-Max control system integrated into the advanced electronic control board gives the user an in-depth control of their tanning comforts and connects to existing salon managers with ease.
Sportarredo Quality Guaranteed
Sportarredo solariums combine the pleasure of tanning with excellent performance that lasts over time: choose the solution that best meets your needs between a lay down, stand up or facial unit and automatically benefit from the warranty extension up to 3 years or 1,500 working hours.
PRODUCT DIMENSIONS - 86" x 67" x 78"
NUMBER OF LAMPS - 30
POWER - Three Phase (available in single phase at 125amp)
RECOMMENDED ROOM SIZE - 10' x 10'
WEIGHT - 2,000 lbs
AMPERAGE - 80 amps (available in single phase at 125amp)
EXPOSURE TIME - 15 minutes
VOLTAGE - 230
FACE - 3 Kalfasun 1530w
CANOPY - 4 Kalfasun 1530w
BENCH - 12 Kalfasun 630w
SIDE - 11 Kalfasun 630w