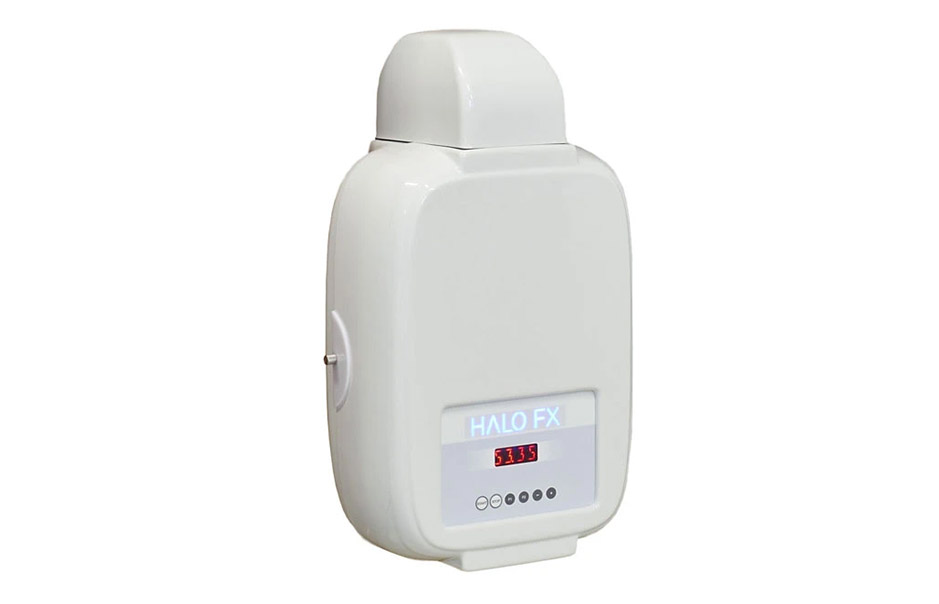 HaloFX™ Halogenerator
HSL Halogenerators are used throughout the world. Maintenance and repair are minimal. If you experience any problems our support team is available 24/7 and will overnight anything that you need, free of charge under our lifetime warranty.
There are very few metal components, and it is NOT a touch screen, so no screen scramble, or "fuses" that need replacing, or unnecessary repair kits. The generators are made of durable plastic vs. stainless steel so no clumping, or monitoring salt build up on the electrical, cleaning 1x/mo on average.
The unique HaloFX™ Halogenerator delivers a reliable and powerful performance in every Dry Salt Therapy session. Its' sleek lightweight design allows for easy installation for both small and large salt rooms. HSL halogenerators feature several adjustable pre-set programs that make it customizable for treating both respiratory and skin conditions. It is quiet and simple to operate. Far and away the most user friendly, maintenance and repair free commercial grade Halogenerator on the market!
HaloFX™ Halogenerator Features
Proven reliability and effectiveness
Best value in the industry
Lifetime warranty on the Mill, Feeder and Fan
Simple to install, operate and maintain
Product and operational training
Installation and operation manuals
Maintenance guides and customer protocols
UL Certified