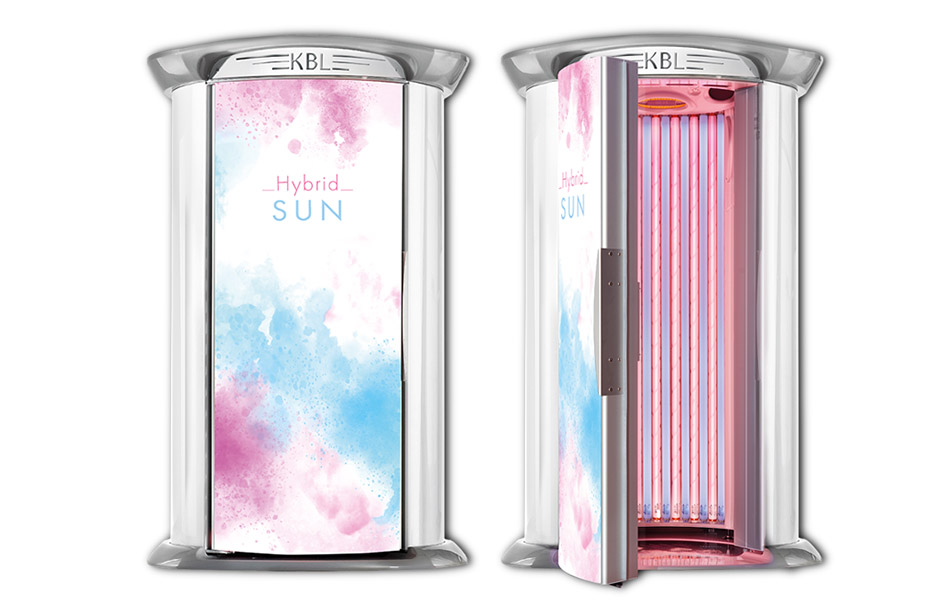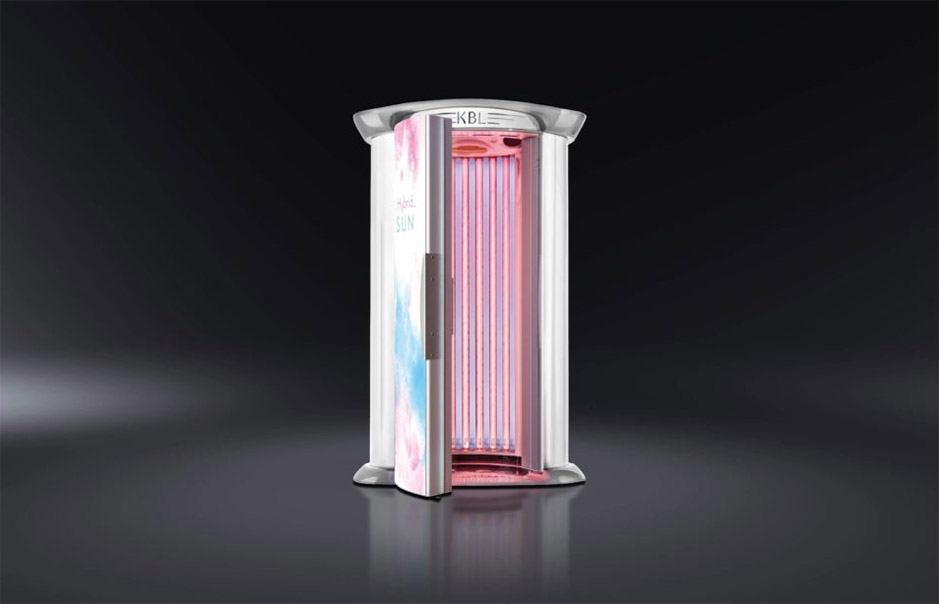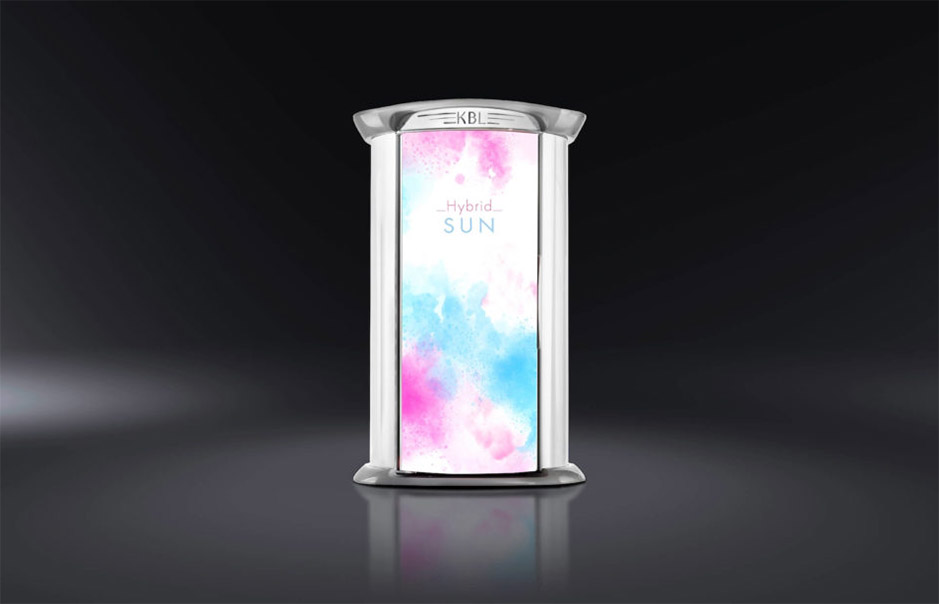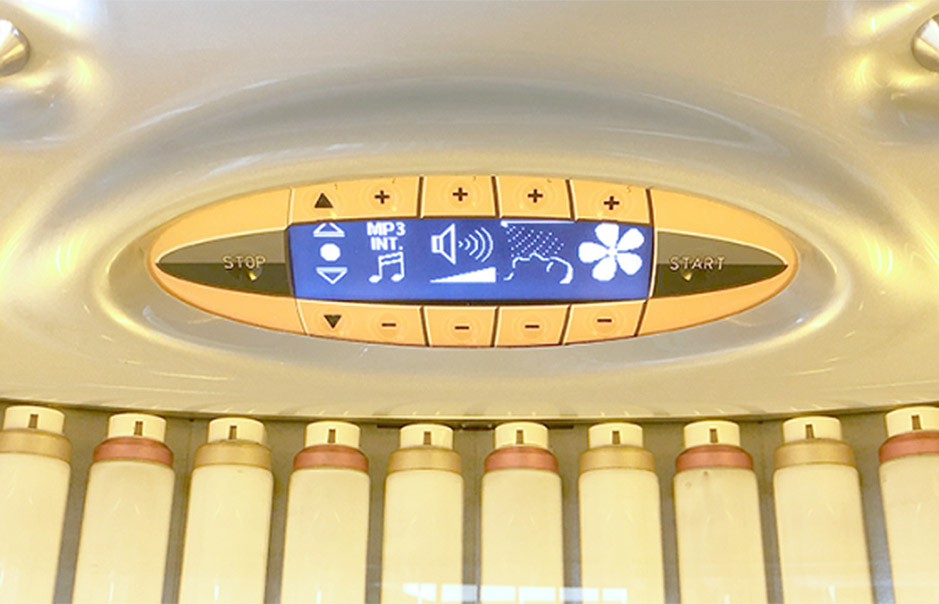 KBL Hybridsun Tower
KBL's Hybrid Technology, has proven to be dynamically effective in performance and design of the innovative KBL beds and has delighted customers worldwide is now available in the hybridSun Tower. With twenty-six high-performance UV tubes and twenty-six smartSunlight tubes combined, this 52 lamp hybrid combination output boasts beautiful tanning, biopositive effects, anti-aging through collagen light, and flawless skin through the cleansing effect of the light's blue ratio.
Energy, Power & Tanning
smartSunlight - Deliver the perfect mix of UVA, UVB & Redlight spectrums of light to achieve an optimal balance between the desired tanning & skin care results
pureSunlight Lamps - Deliver the perfect mix of UVA & UVB spectrums of light for pigment production & pigment bronzing
vibraNano - Innovative vibration plate with multiple settings provides an invigorating workout, is easy on joints & trains the abdomen, legs & buttocks. Operates independent of equipment red light lamps.
Air Flow, Cooling & Sensory
Body Fan - The innovative all around ventilation ensures a refreshing ventilation making tanning a really relaxing experience.
Audio System
Sound System - The sound system for an excellent sound experience. Relax and enjoy the music.
Equipment Control Centers
megaVoice - A pleasant voice guides quickly and easily through the solarium's operating functions. Wellbeing is guaranteed right until it's time to say goodbye.
Easy Control Display Screen - Is easy to read, self-explanatory and complimented by the megaVoice guidance system. All KBL beds have this unique "Easy Control Display Screen" so your customers & salon associates will experience the same easy operation regardless of which KBL tanning unit they choose.
PRODUCT DIMENSIONS - D 56" x L 78" x H 86"
NUMBER OF LAMPS - 52 lamps
POWER - 3 phase
RECOMMENDED ROOM SIZE - 8' x 9'
WEIGHT - 860 lbs
AMPERAGE - 40 amp
EXPOSURE TIME - 11 minutes
VOLTAGE - 230v
SIDE - 26 180w pureSunlight / 26 180W smartSunlight