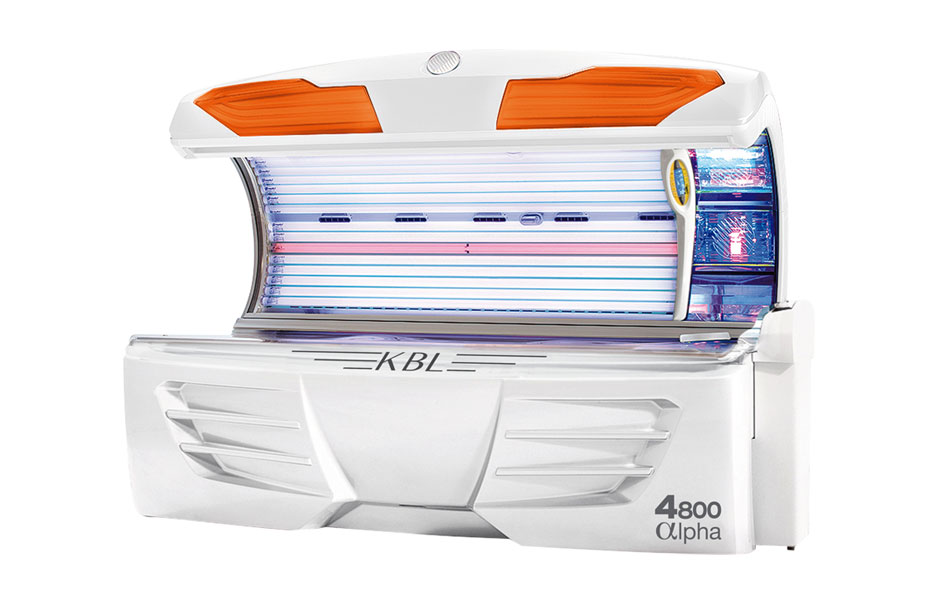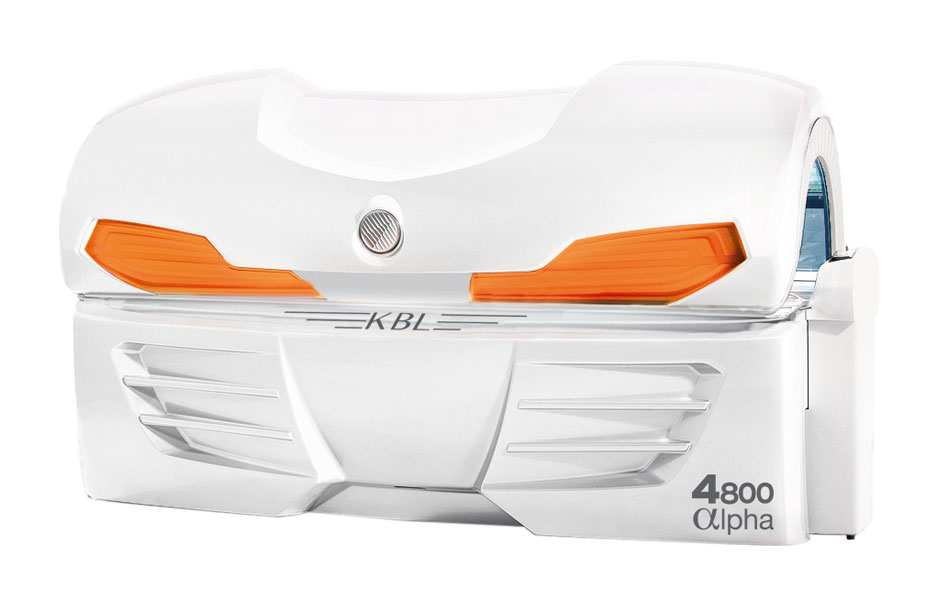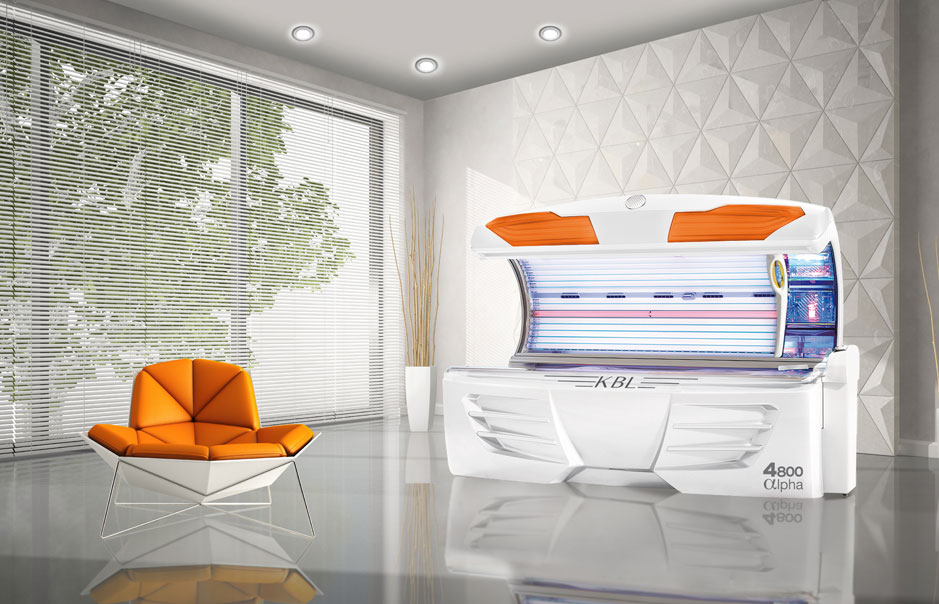 KBL 4800 Alpha extraSun+
The clear design language and consistent lines make the family affiliation of the megaSun 4800 unmistakable. The 4800 shows off its features in its details, not least in its attractive design. This device category is equipped with reflectors in the facial area for even better performance distribution, and two extraSunlight lamps.
In combination with the latest technology, the extraSunlight lamps achieve perfect and skin-friendly tanning results. Meanwhile, electronic ballasts reduce the energy consumption of the tubes. Environmentally conscious as well as cost-cutting!
UV Variants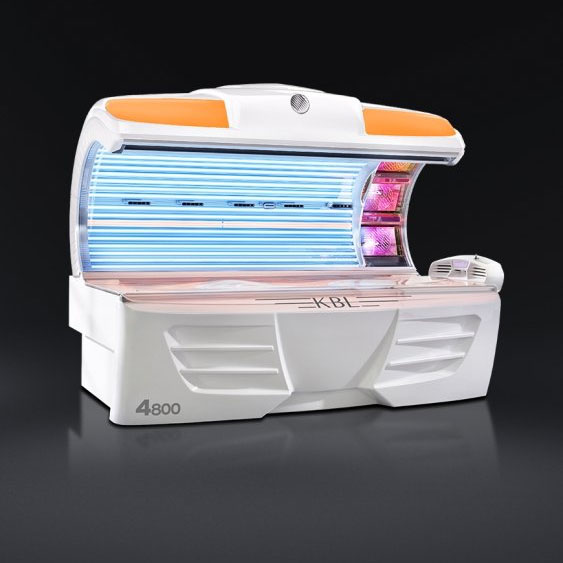 4800 extraSun
The new 4800 extraSun: Intensive sun-light with an extra-high percentage of UVB for increased pigment development. Enabled by the one-of-a-kind extra-Sunlight lamps.
All Features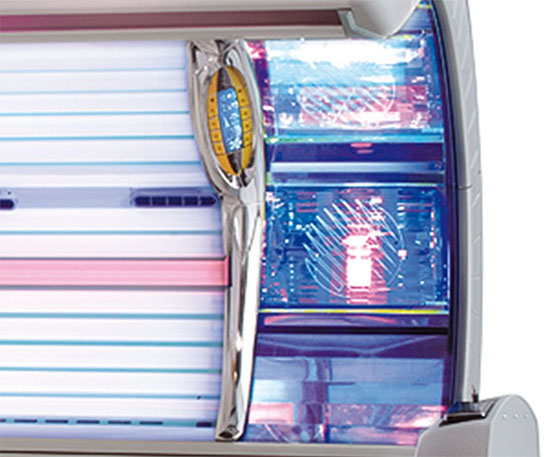 Facial tanner with specially coated filter discs and glass reflectors. Maximum tanning comfort for face and décolleté.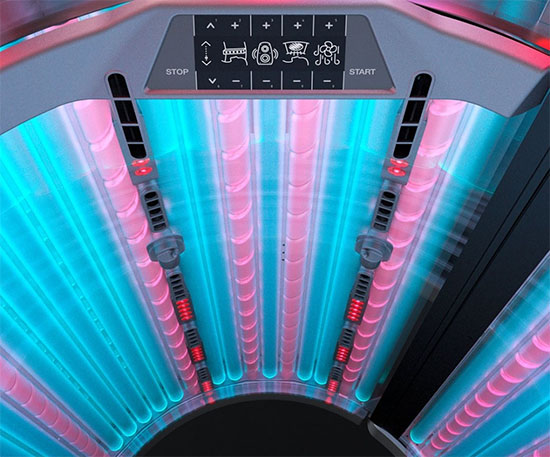 The high-performance air conditioner guarantees a pleasant cooling sensation during the tanning session.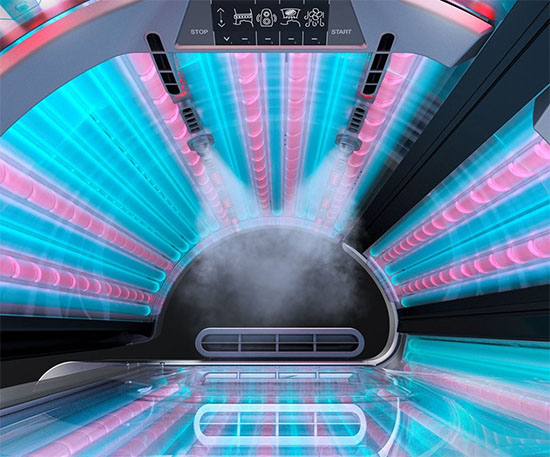 Refreshing and revitalizing water mist from two special, drip-free jets.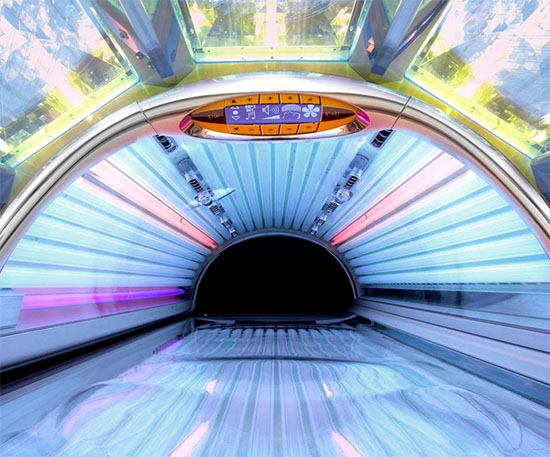 The air can be aromatized during tanning on request.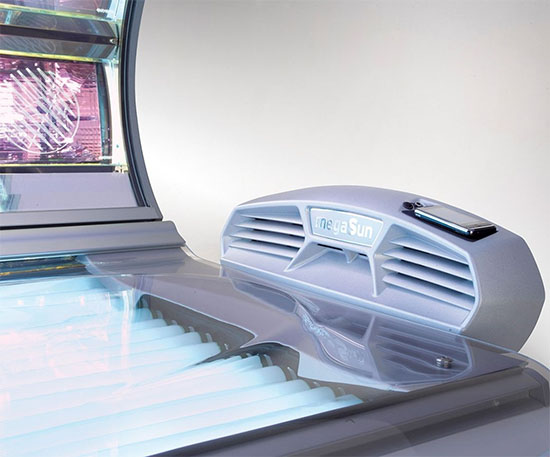 Can be individually fitted and integrated into the solarium. The sound system for an excellent sound experience.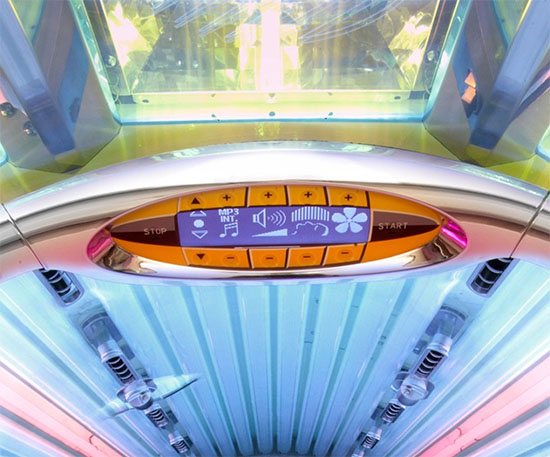 Easy-to-use operation of all key functions during the tanning session. Clearly structured and intuitive.
PRODUCT DIMENSIONS - L 92" x D 57" x H 68"
NUMBER OF LAMPS - 43
POWER - 3 phase
RECOMMENDED ROOM SIZE - 9' x 9'
WEIGHT - 1,190 lbs
AMPERAGE - 40 amp
EXPOSURE TIME - 12 min
VOLTAGE - 230v
FACE - 3 500w pureFacials
CANOPY - 22 160w pureSunlight
BENCH - 18 180w pureSunlight
SIDE - 2 200w extraSunlight