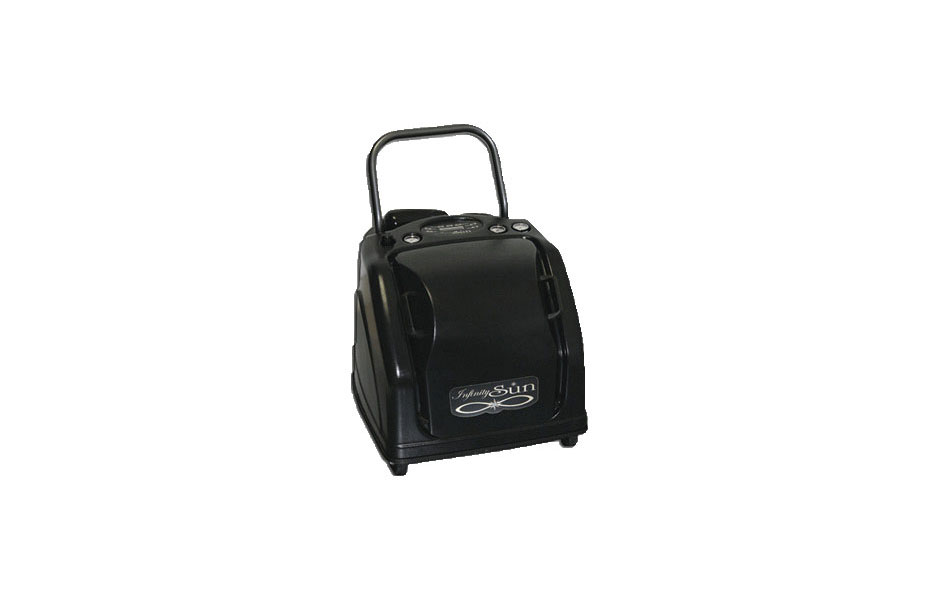 Infinity Sun Spa
Spa Plug and Spray Machine
This one-of-a-kind, patent pending transportable treatment system houses our Infinity Sun spray technology in one tidy little package. On wheels, this unit can be carted from room to room and used to deliver either kind of Infinity Sun tanning solution or custom blend of the two. Or use it to deliver tow of your customer's favorite Infinity Sun treatment elixirs. This unit can be purchased separately to take to events, movie sets, hotels, or private residences.
Plug & Spray Technology - Eliminates mixing and pouring of solutions together with user error.
Easy Maintenance - No daily or monthly cleaning or maintenance required
Least Amount of Overspray - Atomization controlled by Micro-Technology so a little solution goes a long way
Fastest and Most Consistent Application - Perfect applications in less than 3 minutes
Only 1 Solution Adapts to All Skin Types - 10 levels of Light, Medium, and Dark
Highest Industry ROI - lowest cost per tan, highest upsell value
Specs: 22" x 20" x 28"
Condition: Used this airbrush machine for a few years