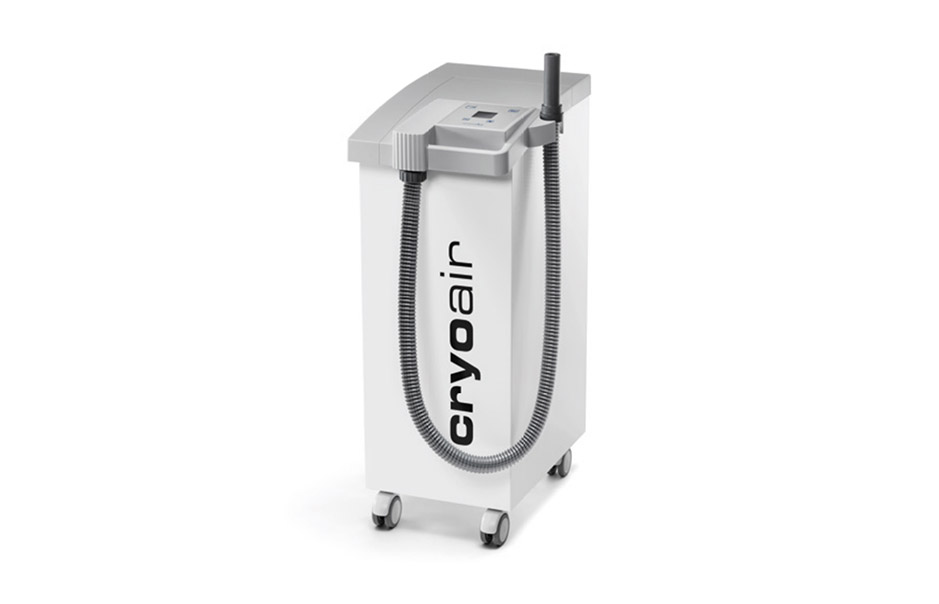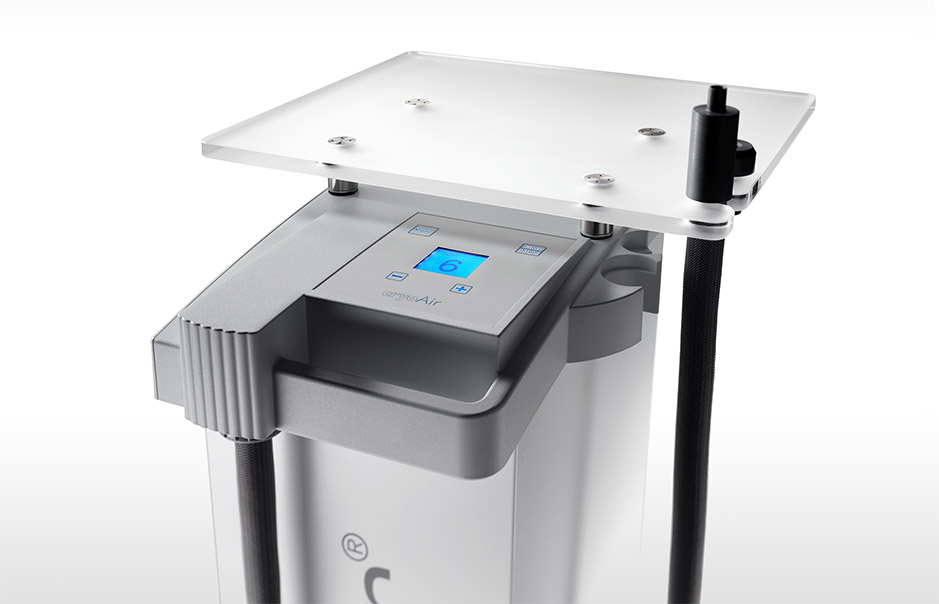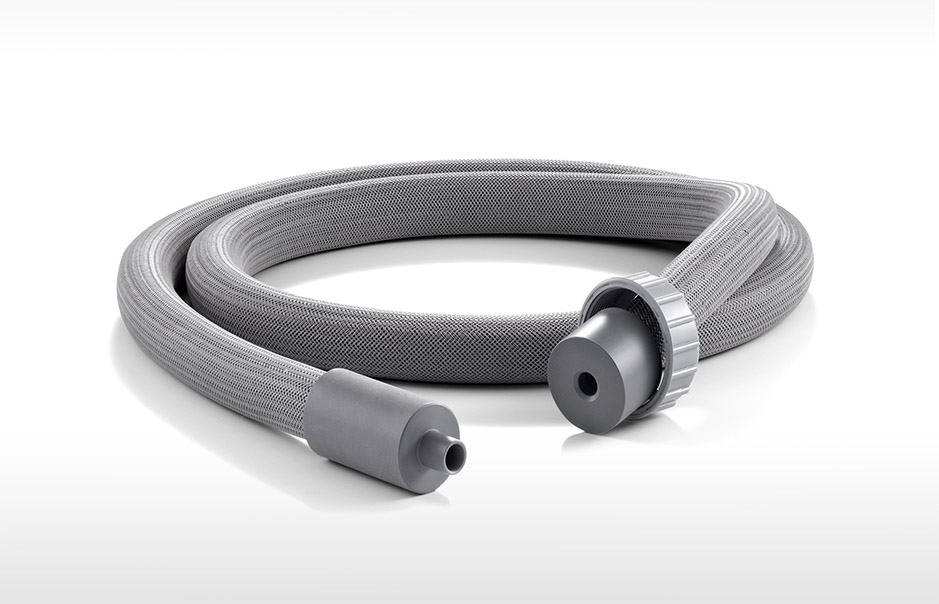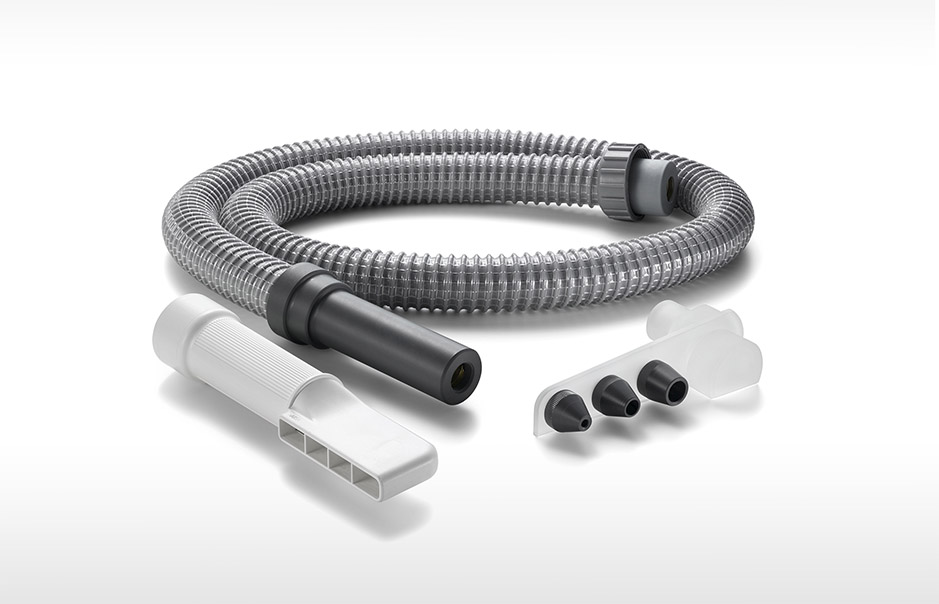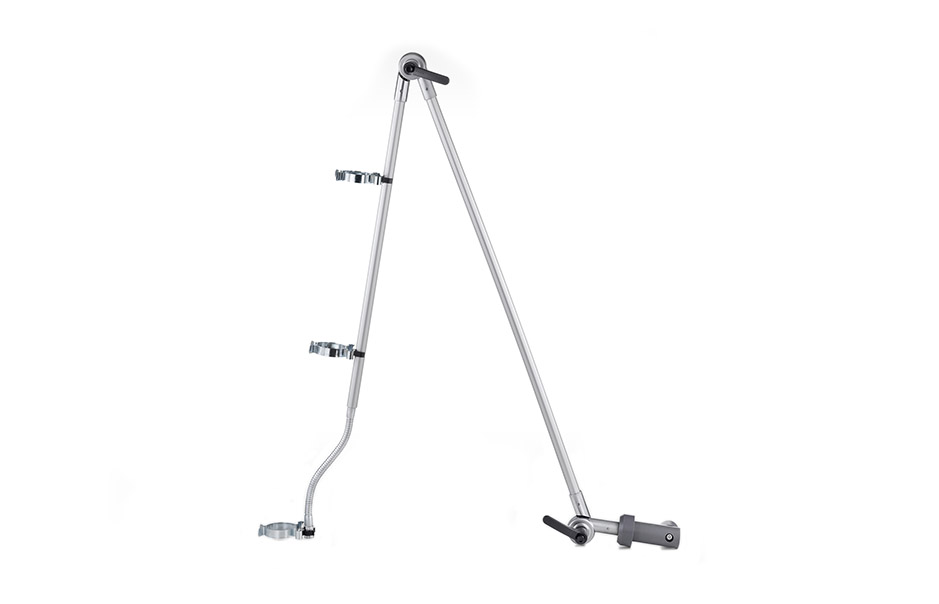 Cold air therapy device
Targeted cooling. Precise treatment.
Whether in sports, wellness or medical treatment, cryotherapy is a modern method used in studios and medical practices. It has been proven to support therapy in connection with rheumatic diseases, cools specific areas on the surface of the skin in connection with laser treatment, and contributes to muscle relaxation. Highly-efficient cold air therapy device from MECOTEC – for beauty, professional sports and in hospitals – are the perfect solution for local cryotherapy.
Focused treatment: Using targeted cold air helps treat rheumatic diseases and assists with therapy following operations. Possible treatment areas include analgesia, back pain, inflammation inhibition, restricted movement and neurodermatitis.
A new body feeling: Locally extracting heat from the body alleviates pain for athletes, improves joint mobility, and relieves swelling.
Cool beauty: Cold air is often used to great success in the beauty industry. The localized use of cold air can tone tissue and stimulate the production of collagen – structural protein that is responsible for fresher-looking skin with reduced wrinkles.
The advantages of cold air over other cooling methods
In contrast to other cooling applications, you benefit in multiple ways with the cold air therapy:
Higher cooling gradient without risk of freezing
Constant cooling for a longer period of time
Airflow-adjustable
The area of the body being treated remains accessible and movable
No medicines to take
Airflow rate 350-1200 l/min.
Therapy temperature down to -25 °F
Power supply ~230V (~115V)
Power line frequency 50Hz (60Hz)
Therapy power consumption (∅) 500W