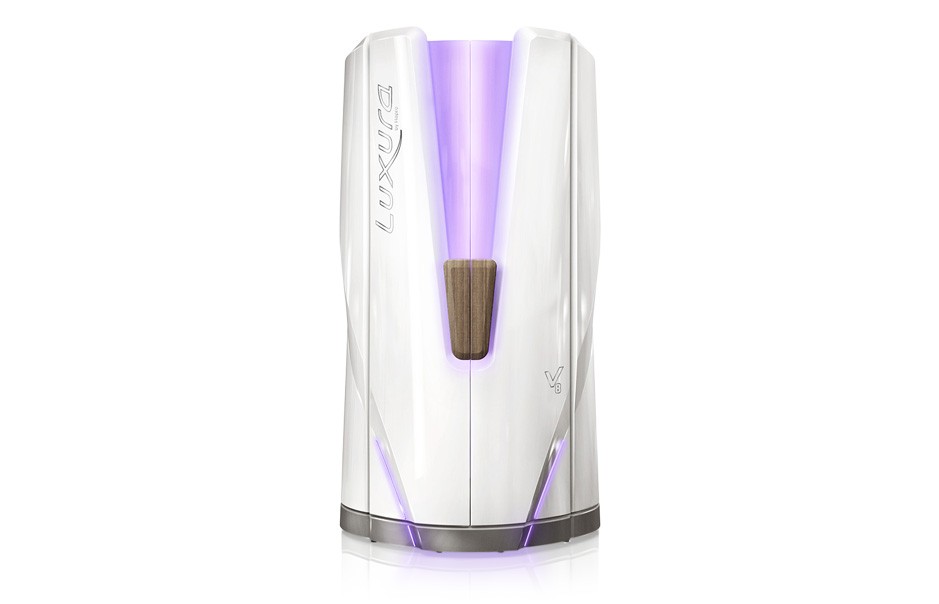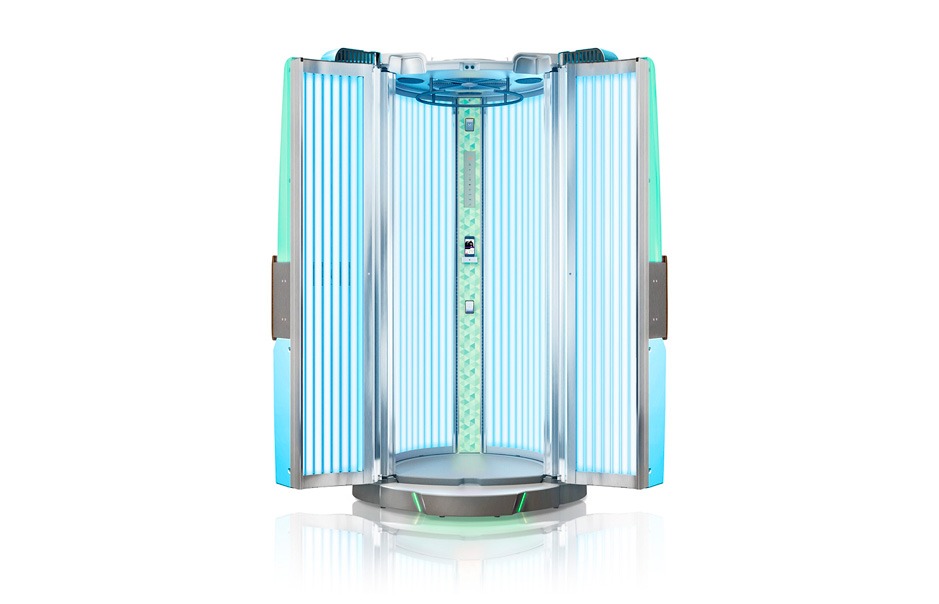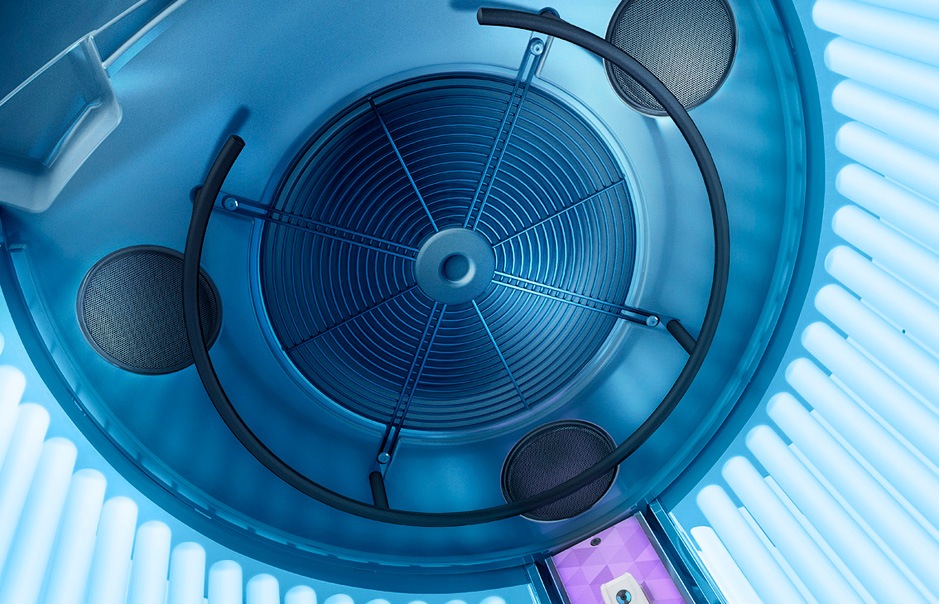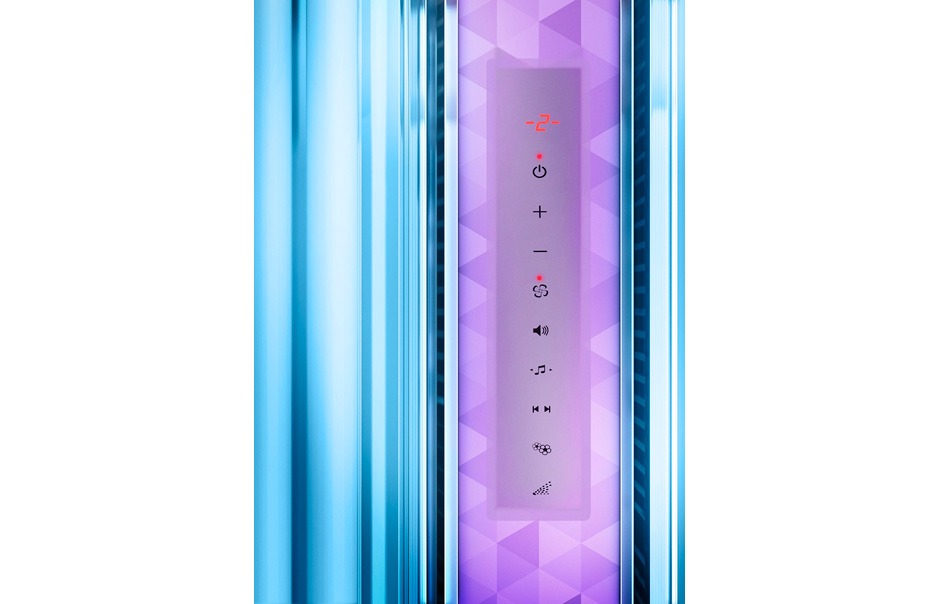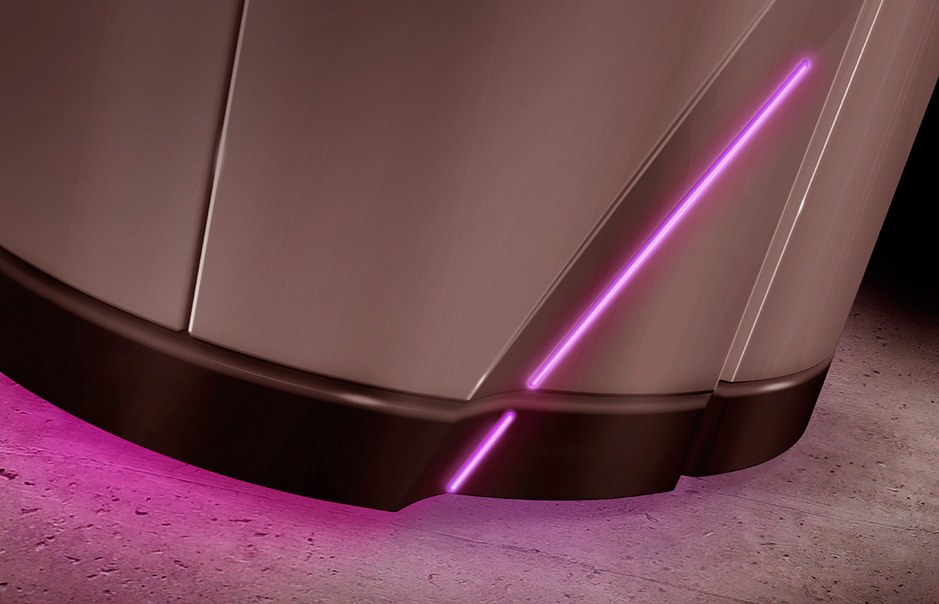 Luxura V8
Luxura V8 Level 5 Commercial Tanning Booth
Luxura's 9 & 10 minute, level 5 tanning booth
Because some like it hot and vertical, the Luxura V8 is the quintessential tanning booth for guests who want to skimp on time but not on their tan. The V8's sleek design complimented by adjustable Ambient FlowLight only skims the surface of its endless showcase-worthy features.
The Luxura V8's stylish appearance is accentuated by a smooth, high quality finish and is available in three fun and lustrous colors. Intuitive navigation through smart touch control makes this booth effortless for tanners to operate. Delivering superior results in rapid 10 minute sessions, the V8 is alone in its class in addition to all the basic benefits of a tanning booth.
Features
For those who feel uncomfortable in tight spaces, the new design of the V8 makes it possible to leave the doors partially open while tanning. A special ventilation system generates a refreshing breeze dispersed via the doors and ceiling creating the most pleasant temperature for head-to-toe tanning. For an even more relaxed tanning experience, the V8 has optional Qsens refreshing cool mist and Xsens aroma fragrances.
Benefits
The perfect selection for salon owners looking for a high class booth that won't crowd a small space. Plus, the clever option of the attachable changing room instantly creates a solid cabin to offer tanning just about anywhere! The V8 is Tmax integratable and allows customers to control the unit directly from the user friendly touch screen display inside the booth. Ambient lighting that decorates the V8's doors, eyeliners and floors can be set to a color mood that best suits your salon's image.